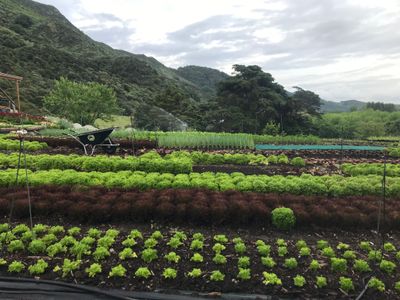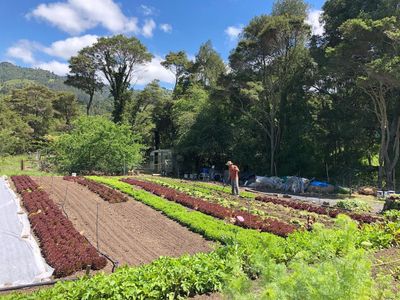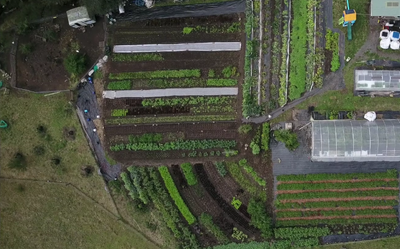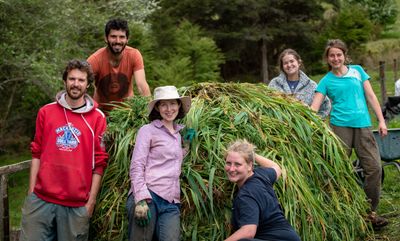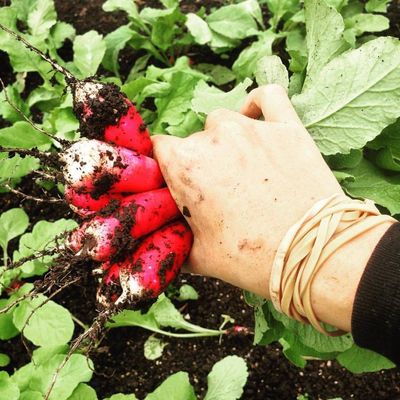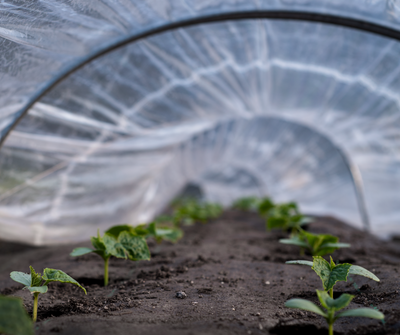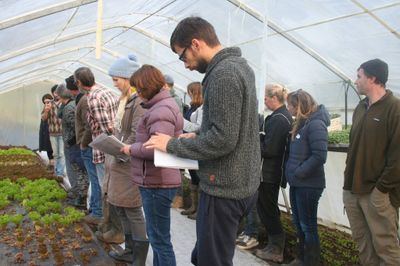 Market Gardening 2 Day Workshop at Pakaraka Farm
$595.00
2-3rd of March 2024 (Saturday and Sunday)


The Market Gardening 2 Days Workshop is a comprehensive event focusing on market gardening skills to empower a new generation of growers.

This workshop combines practical hands-on demonstrations with presentations, discussions and Q&A. We are excited to share this experience and create an event we would have loved attending when we started our journey in small-scale farming.

The core aspects of the Market Gardening 2 Day Workshop
Yotam will share the ins and outs of our successful market gardening operation and how it evolved since 2014. During class, you will get a comprehensive view of how our business functions and get all your questions answered. While in the market garden and through demonstrations, you will gain valuable insights into how we run the gardens and the various strategies and techniques we use.

We will cover all the fundamental aspects of market gardening:
Farm design, equipment and infrastructure
Soil health and fertility

Bed preparation, plant propagation, transplanting and direct seeding

Crop care, weeding and tool maintenance

Harvesting a diversity of crops and post-harvesting vegetables

Salads and microgreens production

Pest and disease management

Irrigation systems

Tunnel house design

Crop and production planning

Management, accounting, financial and business planning

Marketing

Food safety

Organic certification

Farmer care

How to start your farm and plan for success


Who is the Market Gardening 2 Day Workshop for

Aspiring market gardeners, on any size block, before or after you gain access to land, with or without a background in market gardening or gardening.
People who want to learn how to grow food on a community scale, including trusts, community garden leaders and businesses.
Seasoned market gardeners who have a functioning market garden and wish to up-skill.
Employees in an operating market garden.
Employees that want to start their independent operation. We cover the basics as well as the fine details of the trade.
Chefs who want to grow food for their establishment.
People working in the food growing space who want to get insights into market gardening.
The workshop is not aimed for home gardeners.

Additional information
Limited spaces are available.
This is a full-day event - Saturday 10:00 am to 5:00 pm, Sunday 9:00 am to 4 pm.
This event is fully catered - morning tea, afternoon tea and lunch on both days will be catered for using local and/or organic produce, primarily based on our farm produce. We can cater to any diet.


Price $595.



The Market Gardening 2 Day Workshop include

2 Days of demonstration and classes.
Extensive handouts, with detailed crop information and useful tables.
A 25% discount for Online Market Gardening Course.
5% discount on Activevista products.
A weekend of fun with a great bunch of people.

Thames, Coromandel and Hauraki have heaps of great places to visit, stay, eat and nature to explore.


Cancellation Policy
In cancellation of up to 7 days before the start of the workshop, you will get a 100% refund. In cancellation between 1 to 6 days, you will get a 50% refund. Under 24 hours of cancellation, no refund will be given. We reserve the right to cancel this event. If the workshop is cancelled due to unforeseen circumstances, you will receive a full refund.

SKU: 10000-2