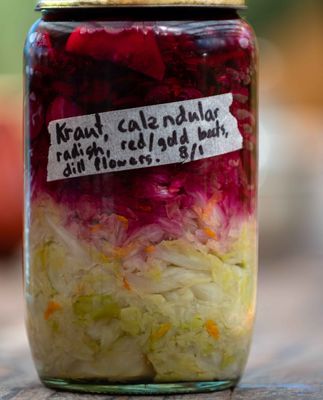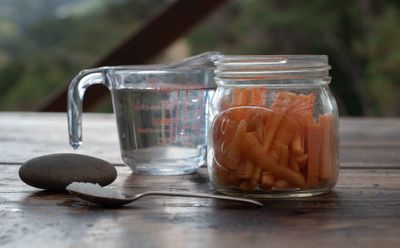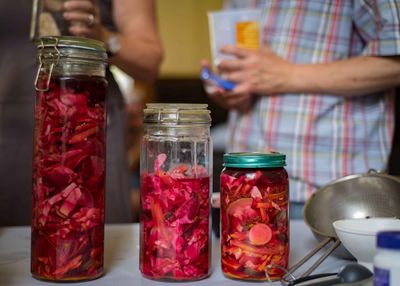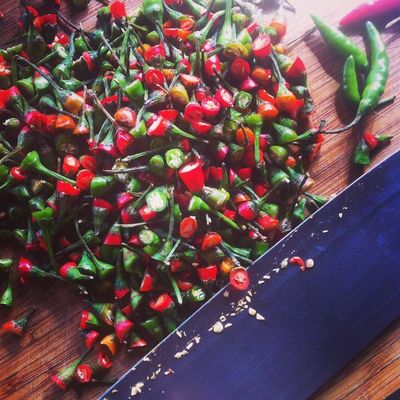 Get Started with Fermentation
This product option is unavailable. View other options.
Celebrate the release of The Abundant Kitchen with us!
During the release month of October 2023, we offer 15% off on all fermentation workshops.


Time: 10 am to 4 pm
Date: Saturday the 20th of January 2024
Where: At the Kauaeranga Community Hall and Pākaraka Permaculture Market Garden


In this workshop, we will cover:

Lacto-ferments (vegetables in brine & sauerkraut)
Middle Eastern Pickles and making vinegar
Kombucha and Jun
Sourdough

Workshops include:

Demonstrations and hands-on experiences
How to make ferments successfully at home
Tastings
Food safety and troubleshooting
Serving suggestions
Enjoy a delicious spread of fermented and preserved foods and drinks, made with organic produce from our farm
Tour in our gardens

More details
Kombucha and Jun brewing is a lot of fun. In this workshop, we will establish an understanding of the various stages of fermentation, what a SCOBY really needs, and show you how we get creative with tea blends, fruit and herbs in our brews. This workshop includes Kombucha and Jun culture/scoby/starter to take with you.

Lacto-fermentation is a fundamental fermentation technique that we regularly use in our kitchen. We use it to preserve produce and make delicious live cultured foods. In this workshop, we will demonstrate how to ferment garden produce and make together two of our favourite lacto-ferments recipes - sauerkraut and seasonal vegetables in brine, which you will take home with you.
Bring two 500 ml to 1-litre jars to take ferments home with you.

In this workshop, we will prepare together our favourite colourful and flavourful Middle Eastern pickling recipes made from seasonal vegetables, which you will take home with you. We will also cover how to make fruit vinegar, which you can easily make at home and use in pickling, cooking and dressing. Bring two 500 ml to 1-litre jars to take pickles home with you.
Learn how to bake delicious sourdough bread at home. We will cover all the steps, including maintaining a healthy sourdough starter. Please bring a small jar to take home a healthy-active sourdough starter.