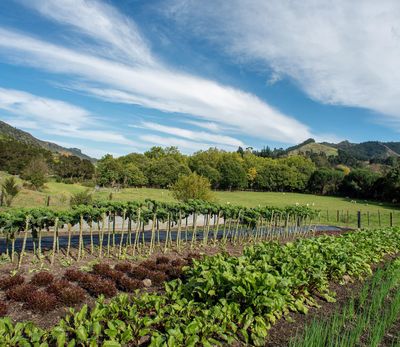 Home Gardening Workshop
$275.00
Tutor: Yotam Kay


Available Dates:

9th December 2023 (Saturday)

3rd February 2024 (Saturday)
Hours: 9:30 am to 3:30 pm


Join us and learn the ins and outs of how to grow an abundance of vegetables, using regenerative organic growing techniques. In this workshop, we will demonstrate and discuss the various strategies and techniques you could use to help you grow nutritious food for you, your family and community.
To have a super productive garden is to do a lot of small things very well. Come and sharpen your skills and fill up the gaps in your gardening techniques in this comprehensive workshop, aimed at beginner and experienced growers alike.
We will cover essential topics that will help you grow an even more productive garden, capable of feeding you throughout the year. Bring all your vegetable gardening questions with you.

We will cover the following topics:

Basic principles in organic gardening: robust soil health, biologically active soil, building and maintaining a high level of fertility.
Considerations in choosing the best location for your garden.
Starting a new garden using no-dig methods, including; converting a lawn into a garden, garden bed designs, in-ground beds and raised beds.
Recommended tools.
Propagating your own plants and growing healthy seedlings.
Growing microgreens.
Direct seeding in the garden.
How to plant in the garden.
Plant care and getting the most out of your garden.
Weeding strategies.
Watering systems.
Crop planning for a four-season harvest.
Companion planting and crop rotation.
Plant health and managing pests and diseases.
The workshop will include a handout of key points and useful tables.

Fully catered. Organic tea and lunch will be provided.
The workshop is limited to 15 participants.

Please bring a hat and rain coat.

Testimonial:
"I did the gardening course at start of Feb. Yotam and Harry are inspirational. They have such a breadth of knowledge and are very willing to share with people. There were many tips that I picked up. They have motivated me to work smarter in my garden. I am so impressed with what Pakaraka have achieved on their land." Caroline


"I thoroughly enjoyed the home vege gardeners workshop last weekend. It was easy to understand, follow and have a try. It was really interesting seeing the two different types of vege gardens on the farm and a different view to each one. I feel much more confident preparing my own garden now and sowing seeds. I wasn't a total newbie at growing vegetables, however growing them successfully is another thing and probably arrived with a little more knowledge than others having read 'How to grow more vegetables that you recommend but seeing it in person gave me the confidence I needed and being able to ask questions was helpful. I learn best by seeing and asking questions than just reading and your farm is very inspiring". Sharleen B.
I have just done the workshop and really enjoyed it. I do recommend the course you can learn a lot of helpful tips. The course is well structured and he stays on top of the topics! Thanks". Chicca S.
SKU: 10000-5