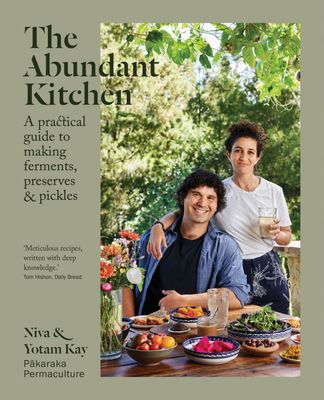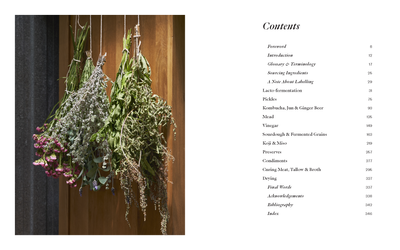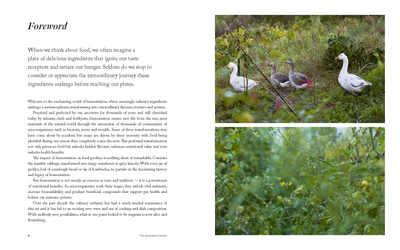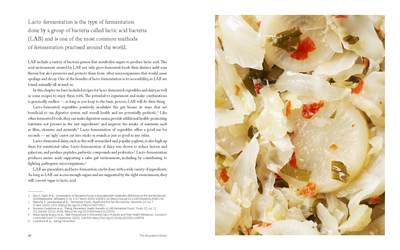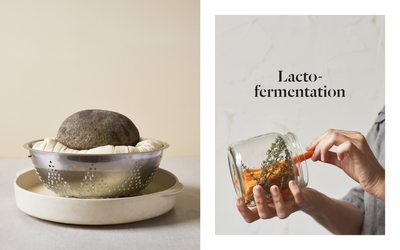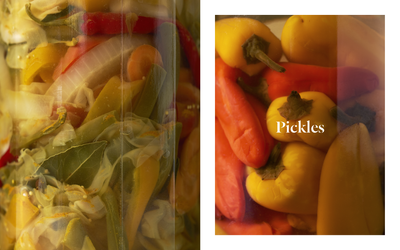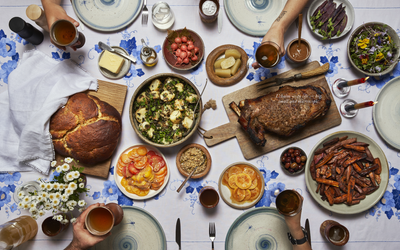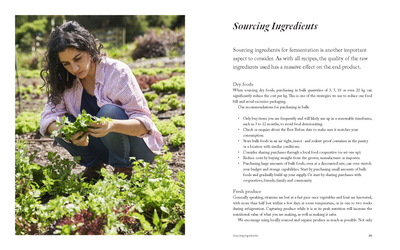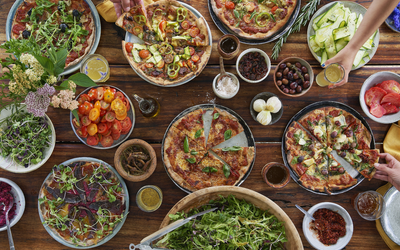 The Abundant Kitchen Book Order
$49.99
The Abundant Kitchen

A practical guide to making ferments, preserves and pickles


Order your book now directly from the authors and get a signed copy delivered to your home.

For a personalised signature to your special someone or yourself, please add your request in the 'comments' section at checkout.


New Zealand Wide Tracked Shipping
(For shipping outside NZ see below)

Purchase more than one book and save on shipping - there is no extra shipping cost when ordering a second book or more.
Orders are generally shipped within 1 to 2 working days. You will receive your order's tracking number once it is packed and ready to ship.

About the Book

The bestselling authors of The Abundant Garden, Niva and Yotam Kay, share their wealth of knowledge and experience in making ferments, pickles, preserves, sourdough, koji, cured meat, ginger beer, yoghurt, vinegar, kombucha and much more.
With 100 easy-to-follow, meticulously written recipes, this book will become a much-loved fermenting bible. Using these recipes is the perfect way to preserve and transform the bounty from your garden into delicious classics, Middle Eastern flavours and other wonderful tastes from around the globe.
Whether you are a seasoned fermenter or taking your first steps into the world of live cultures, The Abundant Kitchen, with its helpful tips, step-by-step instructions and timeless techniques, is a must-have.
The Abundant Kitchen is available worldwide
Allen & Unwin
Amazon


Australia

Permaculture Principles Shop

Allen & Unwin
Reviews
"This book is an incredible resource for anyone keen to learn more about making sourdough, pickles, vinegar, miso, yoghurt and more". NZ House & Garden

What Readers Say

"Your book is amazing and just what I've been looking for. I wasn't quite sure what to expect but it covers everything I'm into at the moment. I've even made some yogurt and sourdough bread yesterday. Really exciting!". Kristine, New Zealand.
Chapters Include

Lacto-fermentation
Pickles
Kombucha, Jun & Ginger Beer
Mead
Vinegar
Sourdough & Fermented Grains
Koji & Miso
Preserves
Condiments
Curing Meat, Tallow & Broth
Drying
Publisher: Allen & Unwin

Format: Paperback
Pages: 352
Dimensions: 200 x 250mm

ISBN: 9781991006318

Release Date: 17th October 2023
SKU: 10037-1